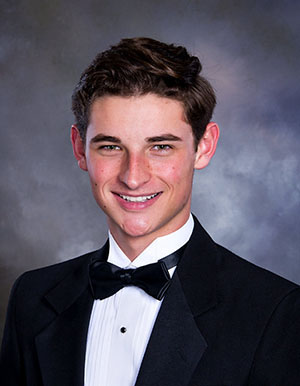 Academic Excellence
Winner
Robert Linck
Oxbridge Academy
As this award category implies, Robert "Robbie" Linck excels in all academic studies areas. With a 5 weighted GPA, he's excelled in 16 honors and advanced courses as well as in 12 honors seminar classes, the school's highest level of instruction. He is ranked #1 in debate out of over 30,000 competitors nationwide, and has made his mark as a scientific researcher at the firm BioTools. In November he presented his research at a national conference related to the infiltration into groundwater and catalyzation of toxic algae growth in local estuaries. In April, his work was published in a peer-reviewed journal. He holds the distinction as a Cambridge Scholar after attending a two-week course of study at Cambridge University. While there he wrote a 2500-word thesis that earned him the highest score any student in that program had ever earned. His potential to make a difference in this world is promising.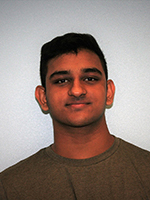 Academic Excellence
2nd Place
Taher Khambati
Spanish River High School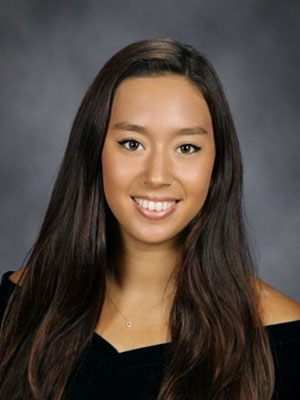 Academic Excellence
3rd Place
Rachel Cherelstein
Suncoast High School
---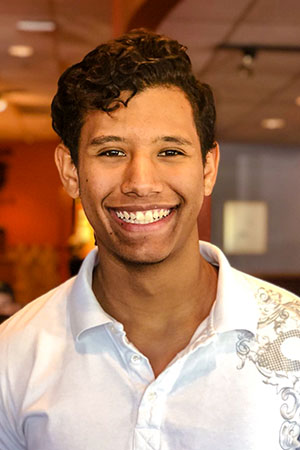 Art
Winner
Daniel Amaro
Boca Raton High School
Ever since he was a little boy, drawing was a big part of Daniel Amaro's life. He earned high praises for his creativity with digital drawing and animation and received official recognition at school and by the art community. Among those accolades were placing first in his school's Juried Art Exhibition last spring. Also in 2017 he was awarded the Fine Arts Presidential Award Gold Seal in both AP Drawing and AP Photography, the first time a student has received both awards. In 2015 Daniel placed second in the Arts Council of Martin County Juried Art Show. Daniel plans to study art in college and hopes to work for a major art company such as Disney, Pixar or DreamWorks.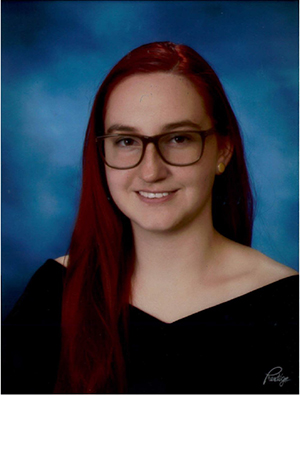 Art
2nd Place
Megan Hostetler
Dreyfoos School of Arts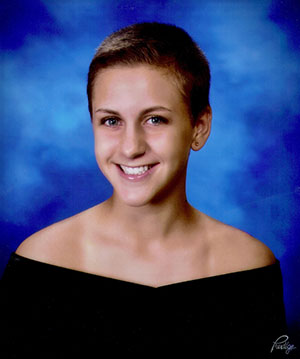 Art
3rd Place
Veronica Renzette
Atlantic High School
---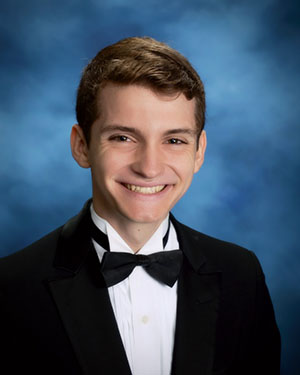 Business
Winner
Matthew Webber
Jupiter High School
Matthew Webber learned about financial responsibility as a young child when his parents gave him an allowance to manage and budget. As a freshman, he joined DECA and was so talented that he qualified that year to compete at the international level. In his sophomore year, Matt became a DECA officer at his school and was elected vice president of Florida DECA. That same year he competed in DECA's Personal Financial Literacy at the International Career Development Conference, finishing in the top 20 in the world. During his junior & senior years, Matt served as Florida DECA's president, spearheading donation drives which collected 58,000 items for the needy & homeless. Matt plans to major in economics and become a financial advisor.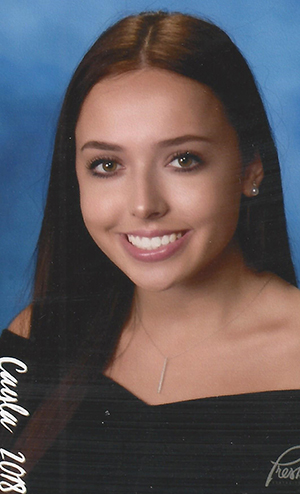 Business
2nd Place
Cayla Fichtel-Epstein
West Boca Raton High School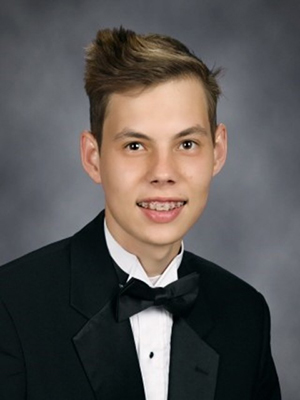 Business
3rd Place
Nicholas Costantino
Suncoast High School
---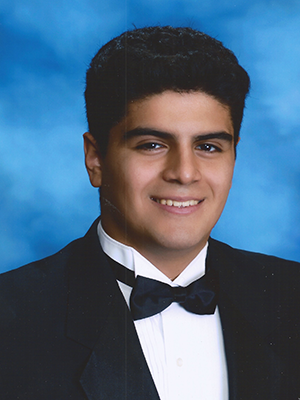 Communications
Winner
Carlos Rivera
Atlantic High School
Carlos Rivera has been passionate about writing since he was a child, publishing two books in 2011. Since then he has written and produced several video projects including a video essay series titled A Pause for Cinema on YouTube in 2015. In 2016, he wrote, directed, produced, edited and acted in a full-length feature film called The Usuals: Or (the Helpfulness of Others and How to Use it), also available on YouTube. A candidate for the demanding International Baccalaureate Diploma, he's found time to work on a new novel while being dual enrolled in the Honors College of FAU and taking AP, AICE and IB courses. He ranks in the top 5 percent of his class. Carlos hopes to pursue a career in filmmaking with the aim of writing and directing his own creative works.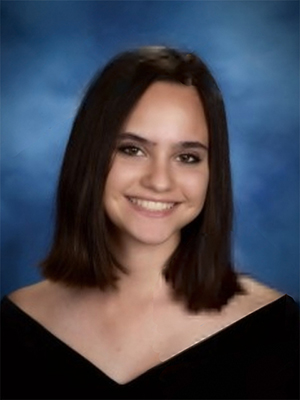 Communications
2nd Place
Marianna Kaimakliotis
Dreyfoos School of the Arts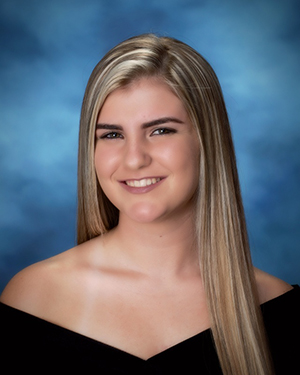 Communications
3rd Place
Alexa Koenig
Seminole Ridge High School
---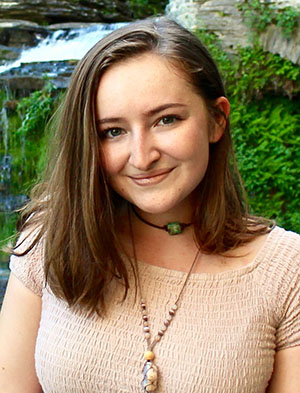 Community Involvement
Winner
Rachel Maunus
Martin County High School
Rachel's passion for art and her 4 years working with disabled children inspired her to create Art for Autism – a nonprofit program that teaches fundamental art skills to the special needs community. Through the success of this program, Rachel was awarded a grant to fund Martin County's first art camp for children with autism. Rachel also has a passion for the environment – she served 3 years as president of her school's Green Club. In 2017, she was the keynote speaker for the International Green Schools Initiative at the United Nations General Assembly Climate Week symposium. She is a Congressional Gold Medal Recipient and a National Merit Semifinalist. She will study Environmental studies and will pursue a career as an environmental activist.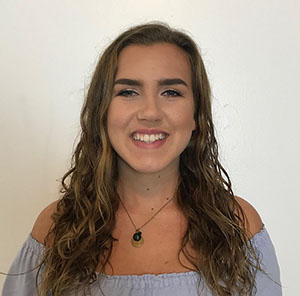 Community Involvement
2nd Place
Abby Wolfe
Boca Raton High School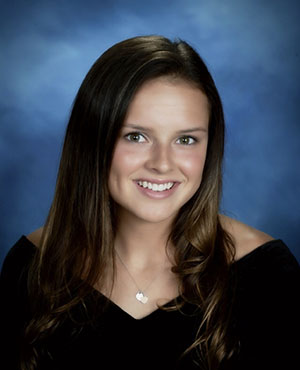 Community Involvement
3rd Place
Shelby Russo
Jupiter High School
---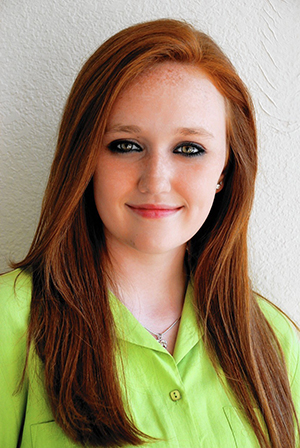 Computer Science
Winner
Kaylee Cunningham
Olympic Heights High School
Kaylee Cunningham has a passion for getting been a key player in doing just that at her school and in her community. She helped organized her school's Engineering Academy GET event, which stands for "Girl Engineers of Tomorrow," directed at middle school girls. Kaylee also has a passion for all things computer-related, from writing programs and building apps to securing cyber vulnerabilities. She's competed in numerous engineering and computer competitions, placing first in Code Fever Miami's "Launch a Start-Up in a Day Hackathon" for best start-up company idea. Her mentoring talent is credited with helping her school's Astronaut Challenge team qualify for state finals for three consecutive years. Kaylee plans to double major in computer science, with a cyber security concentration, and nuclear physics. Her goal is to work in the nuclear industry, re-programming the antiquated software of nuclear reactors to digital format and increasing software security.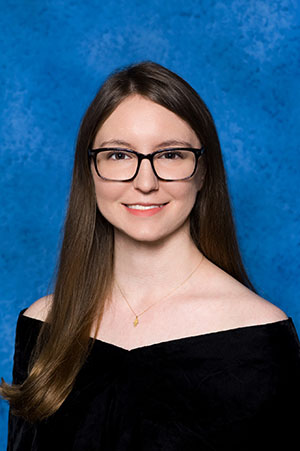 Computer Science
2nd Place
Rebecca Skantar
American Heritage School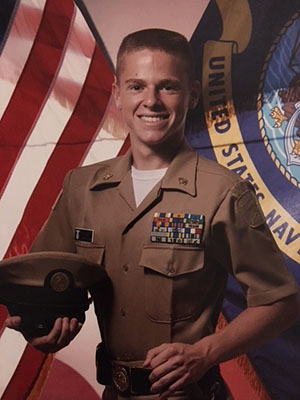 Computer Science
3rd Place
Christopher Vazquez
Boca Raton High School
---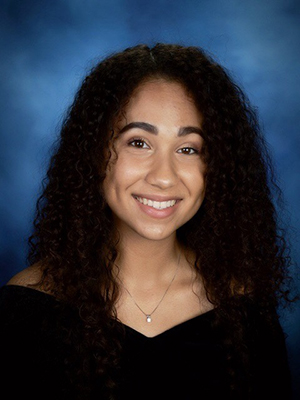 Drama
Winner
Samantha Estrella
South Fork High School
Samantha "Sammie" Estrella has excelled in all aspects of the drama program. Over the past four years she's filled several leadership positions, including International Thespian Society Troupe president, as well as president of the Drama Club. She's a member of the Carillon Singers advanced concert choir and earned lead and ensemble roles in nine musical and non-musical productions. She also earned superior ratings for her monologue and musical performances at multiple District 15 Thespian competitions. In addition to performing, Sammie has directed two student-written plays chosen to represent the school at district competition, for which the troupe earned a superior rating, and the award for "best technical crew." She is vice-president of the Artists for a Cause Club, organizing drama therapeutic arts days at assisted living facilities, and the Hope for Freedom Benefit Concert to fight human trafficking.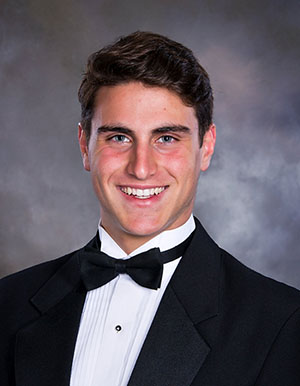 Drama
2nd Place
Jack Maloney
Oxbridge Academy of the Palm Beaches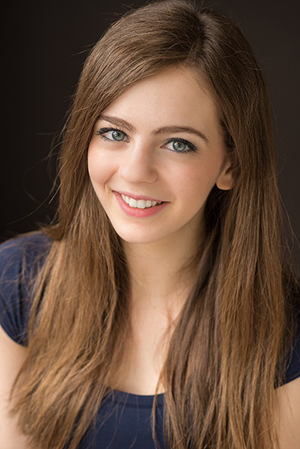 Drama
3rd Place
Brooke Hall
Olympic Heights High School
---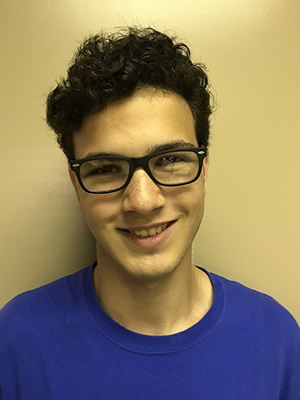 Foreign Language
Winner
Robert Berkowitz
Olympic Heights High School
Before Robert Berkowitz started taking Chinese at Olympic Heights, he had already studied French, German and Danish. He continued independently studying those languages online while taking Level 1 Chinese his sophomore year. By his second year, he had excelled so rapidly that he took Level 2 and Level 3 Chinese simultaneously, moving into AP Chinese as a senior. Three years in a row, Robert was chosen to participate in the Florida statewide Chinese competitions, earning top awards. He is currently president of the National Chinese Honor Society and vice-president of the Chinese Club. He spends some of his free time promoting enrollment in Chinese courses at middle school open houses and tutoring students in Chinese. Robert is considering a double major in biology and Chinese, with the goal of conducting research into cancer in China due to rapid industrialization and pollution.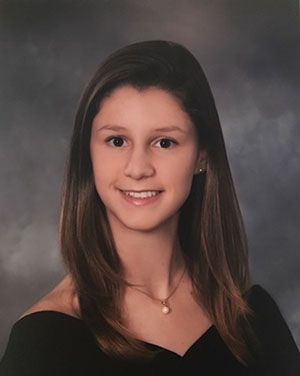 Foreign Language
2nd Place
Marine Wolff
The Benjamin School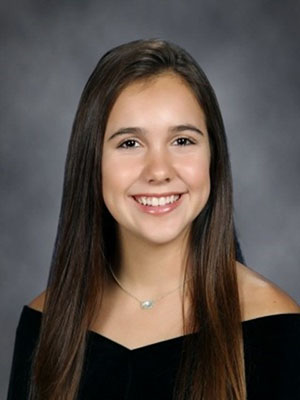 Foreign Language
3rd Place
Olivia Schmidt
Suncoast High School
---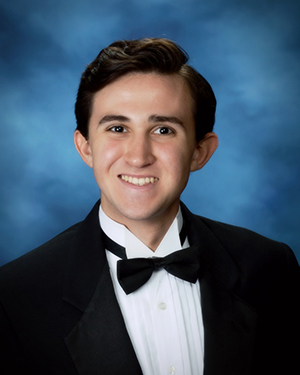 Forensics/Speech
Winner
Alexander Gordon
Dreyfoos School of the Arts
Two major "firsts" are the hallmark of Alexander "Alex" Gordon's impressive and extensive forensics accomplishments. During the 2016-2017 season, he became the first-ever Congressional Debate Ivy League triple crown winner by scoring 1st place at Harvard, Yale and Princeton tournaments. He was also the first-ever to win all three Harvard National Congress tournament awards. Other accolades include 1st place at the Florida Blue Key Speech and Debate Tournament and named champion of Congressional Debate. Over the last two debate seasons, Alex ranked as high as #1 in the nation and was named an Academic All-American by the National Speech & Debate Association. His other activities include serving as president of the Speech and Debate team for the past two years, vice president of the Student Government Association and managing editor of The Muse, his school's newsmagazine – all while earning a 4.91 honors grade point average. He is most likely attending Harvard University to pursue a major in either political science or public policy.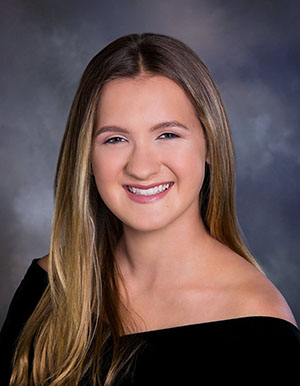 Forensics/Speech
2nd Place
Alyson Brusie
Oxbridge Academy of the Palm Beaches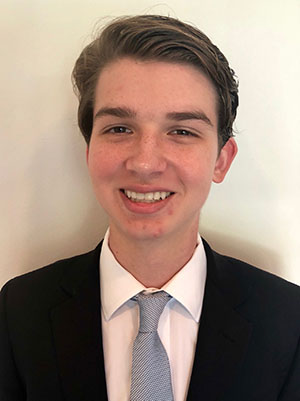 Forensics/Speech
3rd Place
Philipp Reutter
Boca Raton High School
---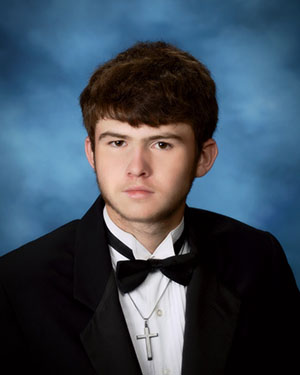 History/Political Science
Winner
William Speer
Park Vista High School
One of William Speer's teachers calls him a "history prodigy," fluent in numerous academic worlds including government policy, speech and debate, physics, foreign policy and mathematics. She describes him as "a great student of history as well as a great student of the human experience." He is captain of the Varsity Debate Team, founder of Park Vista's Model UN Club, and a member of numerous academic honor societies. Last year he won the Outstanding Social Science Achievement Award and was named an AP Scholar with Distinction. William has a 3.98 GPA, a 4.9 honors grade point average and scored a perfect 800 on his SAT subject test on U.S. History. William plans to become a history professor.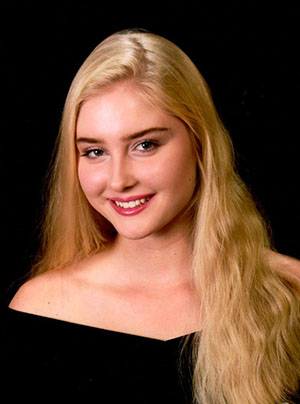 History/Political Science
2nd Place
Christiana Boehme
Dreyfoos School of the Arts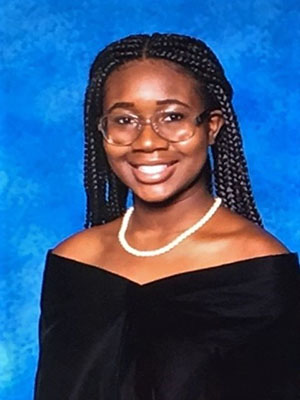 History/Political Science
3rd Place
Arielle Ahrendts
American Heritage School
---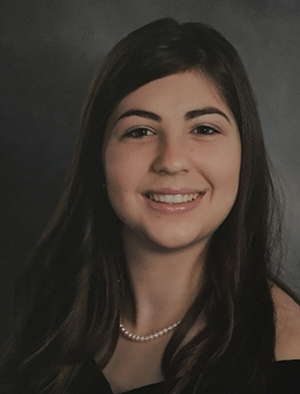 Literature
Winner
Kailey Graziotto
The Benjamin School
Kailey Graziotto has been a storyteller since early childhood. When she and her younger brother created Lego towns, she felt compelled to write "backstories" for each "resident." Today she has penned two one-act plays, a myriad of poems and had a short story published in her school's literary magazine. When there was no writing club at Benjamin, she co-founded and led one. She's president of the drama club, which performed one of her one-act plays. She has worked on numerous school productions as director, assistant director, photographer and videographer, stage manager and crew member. In 11th grade she won the Sewanee College Book award. Kailee plans to attend the Oxford College of Emory University for an A.A. degree, followed by earning a B.A. in playwriting from Emory College.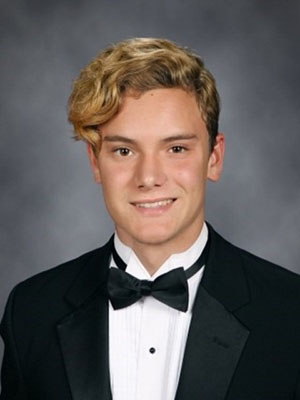 Literature
2nd Place
Taylor Reed
Suncoast High School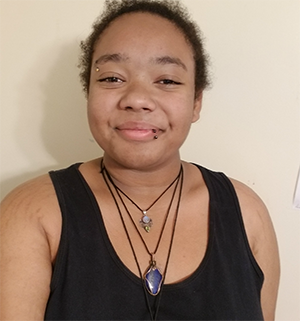 Literature
3rd Place
Alexandra Smith
G-Star School of the Arts
---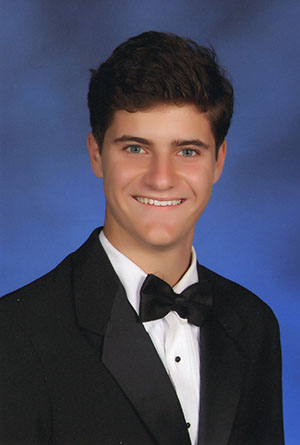 Mathematics
Winner
Matthew Christie
Boca Raton High School
Matthew "Matt" Christie was the only student out of 117 who received an A on the AICE Math exam. He skipped the AB level of AP Calculus and went straight to BC AP Calculus his junior year. He received a level 5 on the AB sub-score and a level 5 on the BC Calculus exam. Ranked #3 out of 897 students in his school, his achievements are extensive. He's a National Merit Scholar Semifinalist, AP Scholar with Distinction, was named Outstanding student of the year in AP Calculus BC and AP Physics his junior year, and is an Eagle Scout. He scored a perfect 800 on the Math II SAT Subject test. He's also completed over 400 hours of community service. Matt plans to study engineering in college, applying math to the performance and efficiency of automotive mechanics.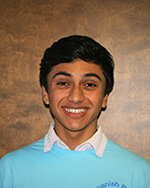 Mathematics
2nd Place
David Florez
Spanish River High School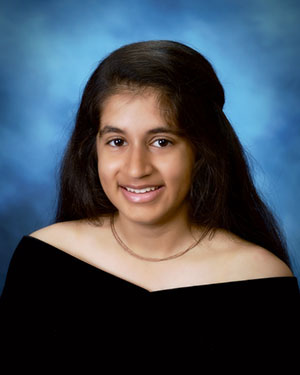 Mathematics
3rd Place
Shreya Patel
Seminole Ridge High School
---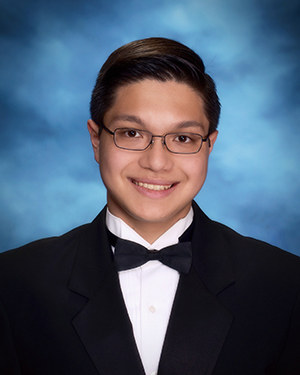 Music/Instrumental
Winner
Matthew Hakkarainen
Dreyfoos School of the Arts
Matthew Hakkarainen is an accomplished violinist and winner of numerous state, national and international competitions. He won Dreyfoos's Concerto Competition, the Acadiana Symphony Orchestra Concerto Competition and the Louisiana Philharmonic Orchestra Concerto Competition. He was also a finalist in the International Louis Spohr Competition for young violinists in Germany. In 2013, as a first place winner in the American Protégé International Competition, Matthew performed as a soloist at Carnegie Hall. Academically gifted as well, Matthew has been named a 2018 National Merit Semifinalist, an AP Scholar and AP Scholar with Distinction, a Kovner Opportunity Scholar and Sunshine State Scholar. He aspires to be a solo, chamber and orchestral violinist and a composer/conductor.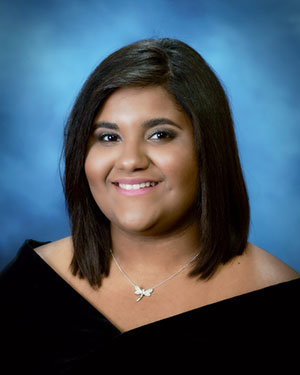 Music/Instrumental
2nd Place
Ana Mattos
John I. Leonard High School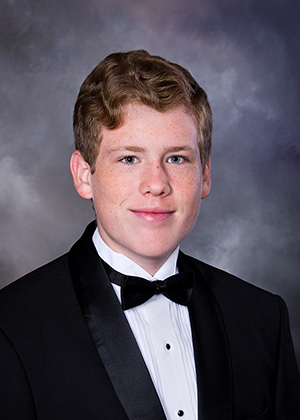 Music/Instrumental
3rd Place
Nathan Clifford
The King's Academy
---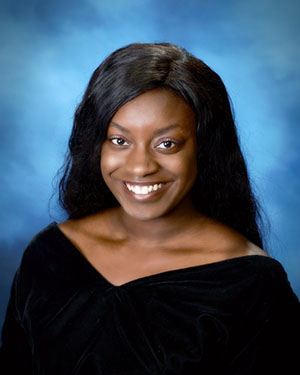 Music/Vocal
Winner
Veronica Washington
Park Vista High School
Veronica Washington says singing is her second language and her choral director calls her an extremely talented musician with natural musical talent. She joined Park Vista's select chorus, "Encore," just two years ago but she quickly began garnering accolades. She earned Superiors on both classical solo and musical theatre solo pieces for District Solo & Ensemble. She also earned superiors on classical pieces, and excellent scores on musical theatre pieces for the Florida Vocal Association's Music Performance Assessment. She's also earned several awards from the District 10 Thespian Festival Competitions. Veronica has performed at Carnegie Hall and participated in Walt Disney World's Candlelight concert. Veronica plans to major in musical performance and minor in musical theatre.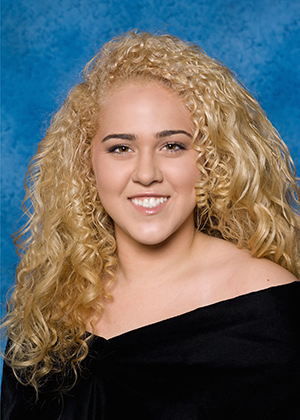 Music/Vocal
2nd Place
Cydney Fam
American Heritage School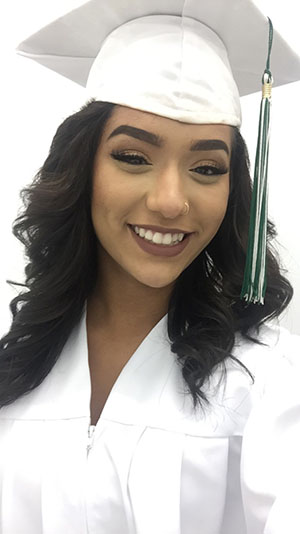 Music/Vocal
3rd Place
Kristina Bernard
Atlantic High School
---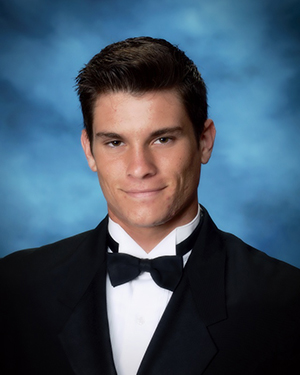 Reach for Excellence
Winner
Thomas Ketterle
Park Vista High School
Thomas Ketterle struggled academically in elementary school. He could comprehend the material but was unable to transfer it to paper. Eventually a psychologist diagnosed him with a processing disorder. Through tutoring and motivation, Tom learned how to cope with this challenge and began excelling in school. In high school, he took demanding Advanced Placement courses, earning a 4.5 honors GPA. Through will and motivation, Tom remained in the top 10% of his class all four years of high school. In addition to his studies, he was a member of the varsity football and wrestling teams, was in varsity debate for three years and served two years as vice president of the National Honor Society. Tom plans to get a Pre-Law Degree.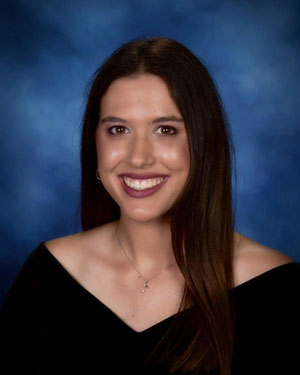 Reach for Excellence
2nd Place
Madeline Schroeder
Jensen Beach High School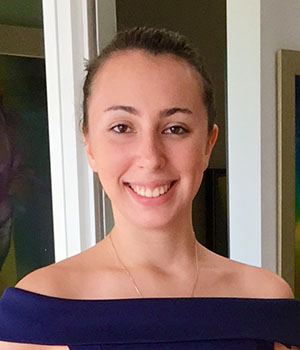 Reach for Excellence
3rd Place
Eliza Benlulu
West Boca Raton High School
---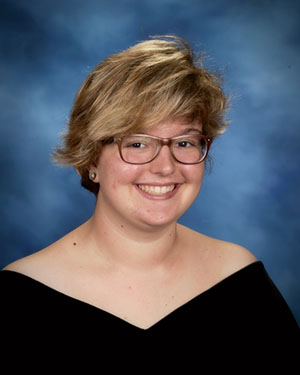 Science
Winner
Caroline Nolan
Clark Advanced Learning Center
Caroline Nolan is devoted to using science to address local problems. When toxic algae invaded the Indian River Lagoon in 2013, she embarked on a two-year research project using mushrooms as bio-filters for treating polluted water. In another project, she developed a solar oven that could be used in Third World countries to cook, sanitize water and make glass beads for a mini-business. To encourage elementary school age girls to go into science, she created a robotic dragon that teaches electronics and coding. She has won Science awards on every level – from local to international. With a 5.98 honors GPA she will be entering college with her Associates degree. Caroline ultimately plans to go to medical school and become an anesthesiologist.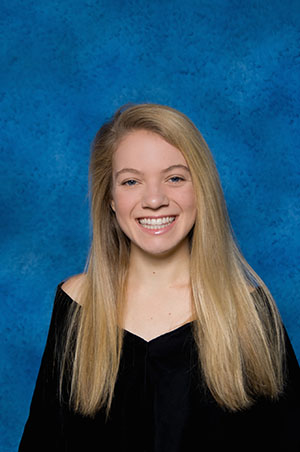 Science
2nd Place
Alexandra Balshi
American Heritage School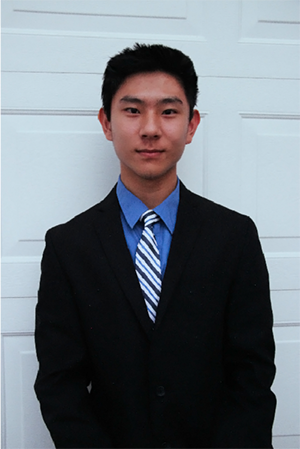 Science
3rd Place
Ray Jia
Dreyfoos School of the Arts
---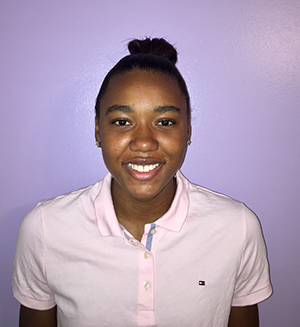 Sports
Winner
Sydney Jones
Wellington High School
Sydney Jones was Wellington High School's top golf player for the last two seasons as well as captain of the varsity girl's basketball team. In her junior year, the Palm Beach Post selected her for 1st Team All County in both basketball and golf. She is also ranked number 169 in the country for basketball. Besides shining in sports, Sydney excels academically with a 4.1 honors grade point average and earned the Cambridge Advanced International Certificate of Education Diploma with Merit designation. She will be attending Embry-Riddle Aeronautical University next fall on a full basketball scholarship, pursuing a bachelor's degree in aerospace engineering.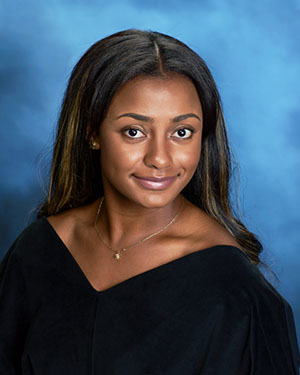 Sports
2nd Place
Jadyn Matthews
William T. Dwyer High School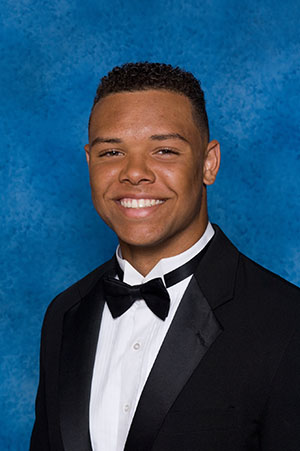 Sports
3rd Place
Matthew Cedeno
American Heritage School
---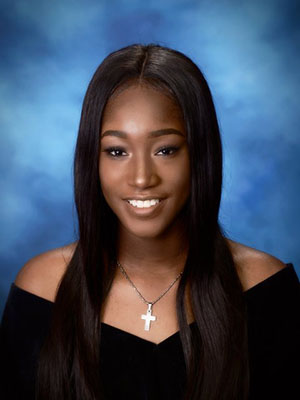 Technical/Vocational/Agricultural
Winner
Elizabeth Stroud
Atlantic High School
Elizabeth Stroud holds the rank of "major," the highest achievable rank in her school's Criminal Justice Academy. Elizabeth is currently on pace to earn her Community Service Officer certification with the Delray Beach Police Department. Competing in the Law Enforcement Challenge, she placed 2nd in 2017 in sit-ups and first in 2016 in traffic stops. She is President of the local student chapter of the Florida Public Service Association. In addition to law enforcement activities, Elizabeth is a candidate for the IB World School Program and has a 4.26 honors grade point average. Elizabeth hopes to enlist with the U.S. Army and become an elite Ranger after earning her 4-year degree.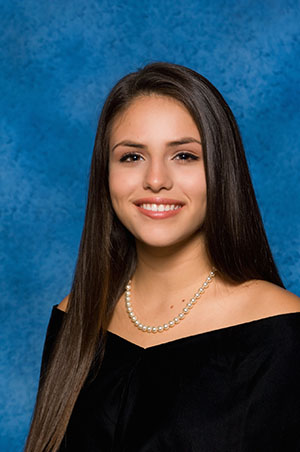 Technical/Vocational/Agricultural
2nd Place
Julia Barquin
American Heritage School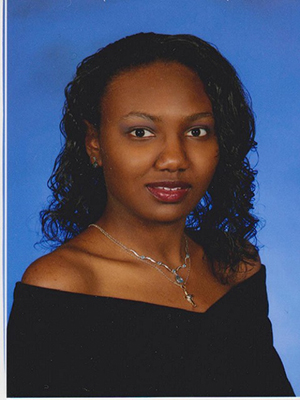 Technical/Vocational/Agricultural
3rd Place
Indira Fields
Boca Raton High School