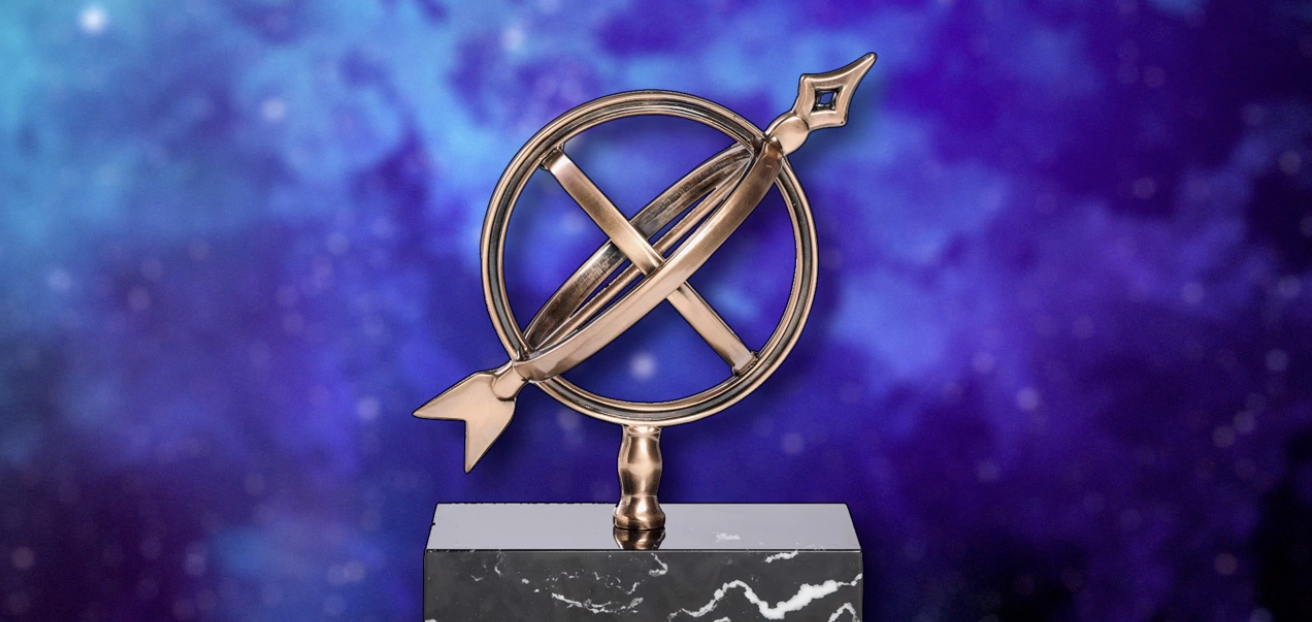 Pathfinder Scholarship Awards mark 40 years of recognizing academic excellence
Kristina Webb
Special to The Palm Beach Post
A first-generation college student who wants to set an example for her younger siblings. A gay Black student who hopes to improve equity in medical care. A young entrepreneur inspired to achieve great things following his sister's stillbirth.
These are just three of the 18 outstanding students honored by this year's Pathfinder Scholarship Awards.
The Pathfinder Awards, sponsored by The Palm Beach Post, marked their 40th year with a remarkable slate of candidates — 530 of them.
The first-place winner in each of the 18 categories received a $3,000 scholarship in recognition of their achievements. Second- and third-place winners received $2,000 and $1,500, respectively.
In addition to requiring written recommendations from their academic leaders — including principals, program directors and teachers — finalists also are required to take part in an interview process.
All told, the scholarship program has awarded more than $3.5 million over the past four decades.
"It's hard to think of a community event The Palm Beach Post has participated in over the past few decades that has a greater effect than the Pathfinder Awards," said Palm Beach Post Executive Editor Rick Christie. "It is often said that its children are any community's greatest asset. And, other than our award-winning education coverage, this is our way of helping to recognize that truth."
'My whole life has been surrounded by one question: What more can I do?'
From an early age, Martin County High School senior Daniela Mendoza watched as her single mother worked two jobs to support her three children. As the oldest, Mendoza learned how to cook, clean and do laundry to help her mother and two younger brothers.
"My whole life has been surrounded by one question: What more can I do?" Mendoza said. "This question made me who I am and who I will become."
Mendoza has channeled that desire to do more into a passion for health care. She is enrolled in Martin County High School's Medical Academy. In her junior year, she earned her medical administrative assistant certification. She's currently studying to become a certified nursing assistant. She will be a first-generation college student, and she plans to obtain her bachelor's degree in nursing.
Her skill and dedication to her work have made her a top student in her program, said Aimee French, Medical Academy instructor at Martin County High School.
"As a nursing assistant, Daniela completed 20 hours of clinical rotations at Palm City Nursing and Rehab where she participated in patient care," French said. "During her training, Daniela went above and beyond, taking initiative to learn and expand her knowledge."
With an admiration for women and mothers and their strength, Mendoza said she wants to go into maternity care. "Women are so strong and powerful, and being able to help a woman push out a beautiful blessing is so rewarding."
Mendoza also works more than 45 hours a week at two jobs, seven days a week, while making time to volunteer for the Club Pure summer camp in Port St. Lucie.
Community service was a constant theme from this year's Pathfinder winners.
The overachiever who grew 'more proud and open with my unique identity'
Science Pathfinder winner Justin Ricketts, a Suncoast High School senior, plans to become a neurologist so he can dedicate his life to ensuring his future patients receive quality care, "regardless of race, gender, economic status or sexuality, to the fullest of my abilities," he said.
Ricketts grew up in Lake Worth Beach, where he watched neighbors, friends and family members struggle to receive adequate medical care.
One of his greatest challenges growing up was in understanding his sexual identity.
"In high school, I have more often than not been the only Black kid in my advanced classes … or the only gay kid," Ricketts said. "With the exception of one of my classes in four years, I've always been the only Black and gay kid. Regardless, I have grown more proud and open with my unique identity."
Ricketts scored a perfect 1600 on his SATs, and he is president of Suncoast's Black Student Union. Last summer, he attended the elite Research Science Institute at the Massachusetts Institute of Technology, which accepts only 92 students per year.
He has been accepted to Harvard University's neuroscience program, which he plans to attend before pursuing an MD-PhD.
"Justin is a chameleon of sorts," said Liesl DeLuera, science teacher at Suncoast. "He is comfortable and confident with peers from many different walks of life; able to find a common ground from which he works collaboratively to achieve a common goal. I have seen this first hand in the classroom and know it to be equally true today."
Collaboration both in and out of the classroom can be seen among several Pathfinder winners.
A responsibility to live life 'to its absolute fullest' for a sister who was stillborn
Pathfinder winners and Spanish River High School seniors Paul Passarelli and Brody Pellegrino dedicated dozens of hours to their work with the nonprofit Clubs2Kids.org, founded and operated by Passarelli with a summer school curriculum written by Pellegrino.
The organization introduces young students, who might not otherwise have the opportunity, to the game of golf. The children are provided equipment, guidance and education.
"For the past two years, it's been amazing to see children learn to love golf like I do," said Passarelli, who is this year's Community Involvement Pathfinder winner for his work with his nonprofit. "We now have eight instructors who teach 110 children, saving local families $66,000 in fees and equipment."
Passarelli is ranked sixth in his class, and he plans to study either economics or business, then enter the finance industry.
Pellegrino is this year's Academic Excellence Pathfinder. He is ranked first in his graduating class, scored a 1540 on his SATs, was named an AP Scholar with Distinction by the College Board and plans to pursue a career in finance.
When Pellegrino was in fifth grade, his sister Margo was stillborn. "I thought about Margo never having the chance to take risks, to fall but get back up again, to change the world, to live," Pellegrino said. "I felt an urgent responsibility to live my life to its absolute fullest for her."
With that inspiration, Pellegrino in ninth grade joined DECA, a student organization that encourages entrepreneurship. He quickly assumed a leadership position and this year is president of Florida DECA.
"We have not had a DECA Executive President for Florida in many years at River, and we are so proud that Brody has done such an exceptional job representing Spanish River while gaining invaluable experience meeting with other student business leaders from across the state," said Spanish River Principal Allison Castellano.
Pellegrino has been accepted to and will attend the exclusive Wharton School of Business at the University of Pennsylvania.
"We congratulate all of the Pathfinder Award winners, as well as the nominees," The Post's Christie said. "With the help of their parents and loved ones, these students are laying the groundwork for a great future. We wish them well."
Pathfinder Scholarship Awards mark 40